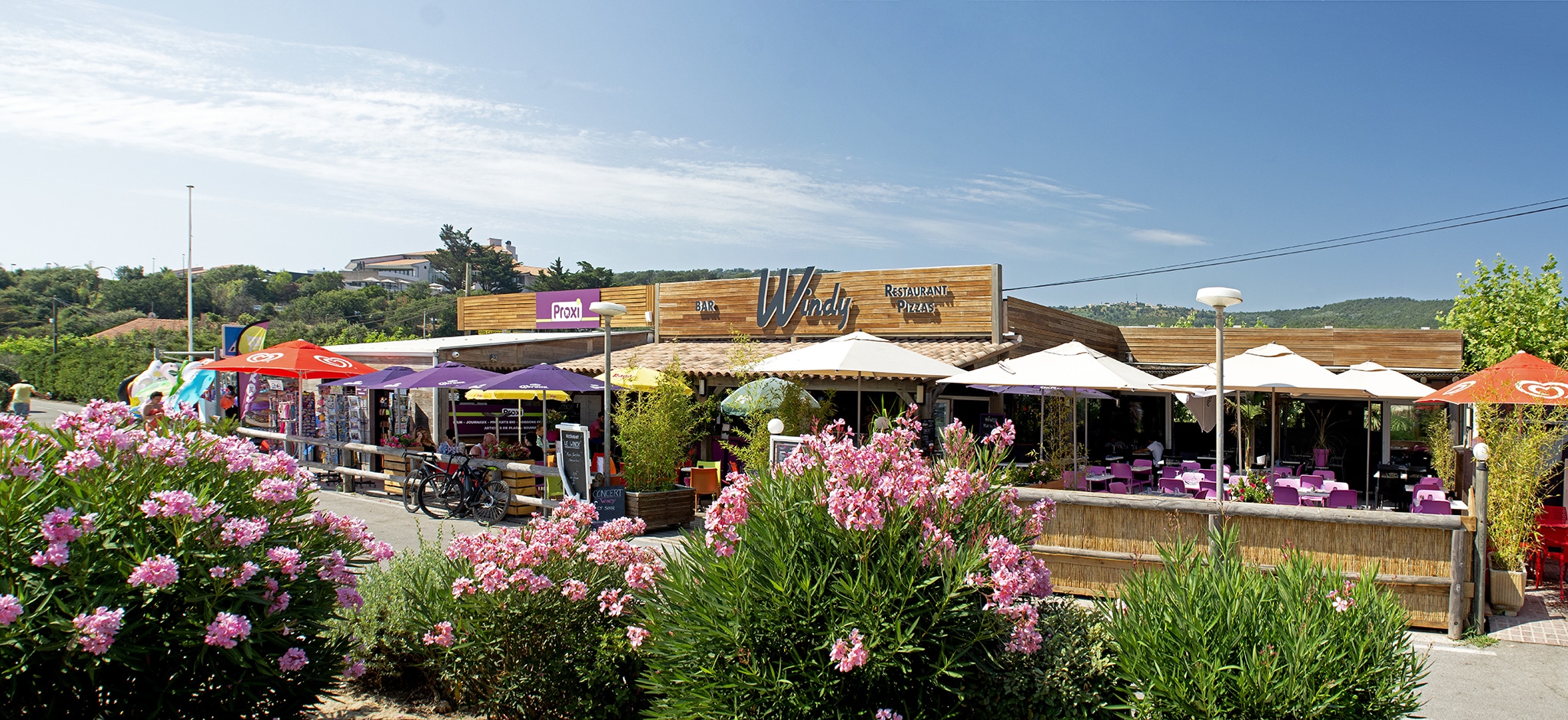 Services
Beach access
The campsite benefits from a private access to the beach of Gaillarde located at 40 meters. 100 meters from the campsite is also one of the only beaches that accepts our friends the dogs.
Wifi
A wifi connection is available at an additional cost
Bread & croissant
All year round the campsite offers the sale of bread and pastries
Restaurant
The restaurant is open from April to the end of October. It offers a varied menu for all tastes as well as pizzas on the spot or to take away.
Bar
Enjoy a cocktail break from April to October at any time of the day
Snack
The snack bar is open from April to October. You can also have roasted chicken!
Grocery store
Open from April to October, you will find everything you need to do your shopping and provisions. Don't miss the fruit and vegetable stand.
Laundry
The campsite has a laundry. Washing machine and dryer are at your disposal.
Drainage
The campers have at their disposal a space adapted for the emptying of their vehicle, this service is included in the price of their reservation.
Information and tourist information
During your stay, don't hesitate to come and see us at the reception if you need information about the area and the activities around. We are happy to give you all the information you need to make your vacation more than perfect!